Automotive Sensor Solutions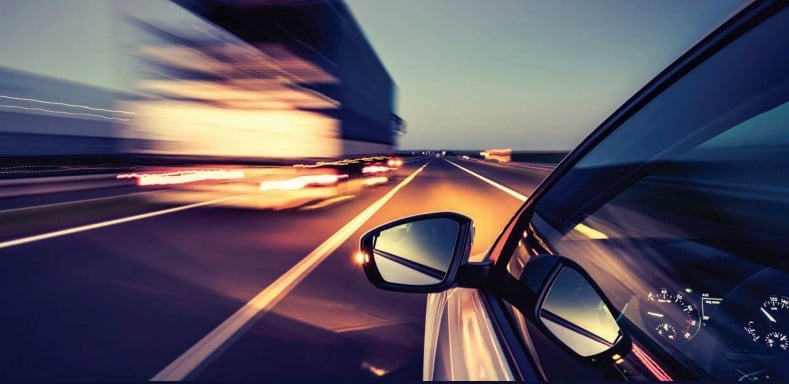 Amphenol Advanced Sensors is a leading innovator in automotive and EV sensor technologies and measurement solutions. Offering the most diverse sensor portfolio of standard and customized products for the world's most demanding regulatory and industry-driven applications, Amphenol creates value by providing critical information for real-time decisions.
Amphenol Advanced Sensors is your best source for automotive sensors, offering the technology that brings your systems together— to protect the vehicle, its occupants, and the environment.
From engine management to safety systems, consider us your global partner for all of your automotive sensor needs. We deliver innovative solutions and high-performing products with the finest customer support—bringing the best results to you and your customers.


Automotive Sensors by Amphenol Advanced Sensors
Amphenol Advanced Sensors makes a variety of sensors used for both traditional ICE vehicles and EV/HEVs.
(Click text to jump to section)
Engine Management
Systems Monitored: Engine Air; Engine Oil; Coolant; Intake Air; Exhaust Gas Recirculation (EGR); Cylinder Head; MAP/TMAP; De-ionized Water Injection
Temperature Sensors

High accuracy

High stability

Noise immune NTC option

Fast response time

Combination sensor options

Level, Concentration &
Conductivity Sensors

Accuracy ±1%
Detects proper fluid fill and contaminants

Pressure Sensors

High accuracy
High performance
Long-term stability
Custom option
Powertrain
Systems Monitored: Transmission: Fluid, Oil, Gearbox – Park Lock, & Speed; Power Steering; EURO-6 Urea
Temperature Sensors

High accuracy

High stability

Customized to application

Utilizes metallurgical bond glass-coated NTC

Pressure Sensors

Stable and accurate

Durable

Customizable design

Multiple output options

Position Sensors

Non-contact inductive and hall-effect technologies

Accurate output at high speeds

Reliable in harsh environments

Combined Pressure & Temperature Sensors

High accuracy

Oil resistant

Wide temperature range: -40°C to 150°C

Robust against pressure spikes
Safety Systems
Systems Monitored: Steering Wheel; Seats; Defog; Battery; Leak Detection; Driver Alertness; Brakes; Airbags; Seatbelts; Headlamp; Occupant Detection; Washer Fluid
Temperature Sensors

Fast response time
High accuracy
High stability
Proven reliability
Deep domain expertise
Duplicate manufacturing locations

Pressure Sensors

Fast response time
High accuracy
Long-term stability
Custom options
Diagnostic and protective features (ASIL)

CO2 Gas Sensors®

Self-calibration

Low power consumption

Compact design

Lin Bus communication

Custom packaging options
Continuous monitoring for fluid contamination

Programmable for irregular shape tanks

Position Sensors

Robust and reliable modular design
Selectable working principle: Potentiometric, hall effect, reed switch
Level & Concentration Sensors
Accuracy ±2%
Cabin Comfort
Systems Monitored: Discharge Air; Steering Wheel; Seats; Fresh Air Ventilation; Dewpoint; Cabin Air Filter – Particulate Detection, Capacitive Touch Controls & Mirror Memory
Temperature Sensors

High accuracy
High stability
Noise immune NTC option
Moisture resistant
Fast response time

Pressure Sensors

High performance
High accuracy
Customizable design
Multiple output options

Gas Detection Sensors

Detectable gases: CO2, VOC
Compact design
Custom packaging options

Dewpoint Sensors

PWM and Lin Bus
Custom package options
Combined temperature measurement

Dust Particulate Sensors®

PM2.5
Laser detection
Fast response
High accuracy

Position Sensors

Low profile
Excellent resolution
Custom form-factor ready
Linear and rotary position feedback
HVAC
Systems Monitored: Outside Air; Refrigerant/Coolant; Evaporator; Air Quality; Particulate Detection; HVAC Actuator
Temperature Sensors

High accuracy
High stability
Noise immune NTC option
Moisture resistant
Fast response time

Position Sensors

Long life
Low hysteresis
Excellent resolution and linearity
Field-proven
Custom connectors and wires

Pressure Sensors

Leakproof
High accuracy
Media compatibility

Gas Detection Sensors®

Compact design
Custom packaging options
Detectable gases: CO2, Hydrocarbons, NOX, Ammonia

Dust Particulate Sensors®

PM2.5
Laser detection
Fast response
High accuracy

Combined Pressure & Temperature Sensors

Leakproof
High accuracy
Wide pressure range: 10bar to 200bar
Diagnostic and protective features (ASIL)