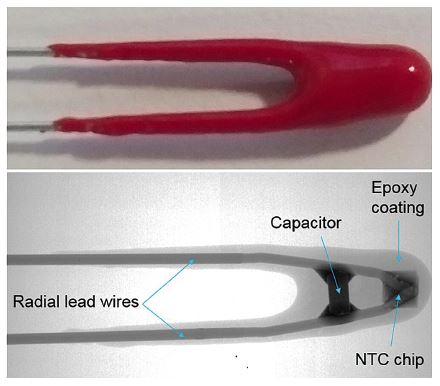 Thermometrics NTC Thermistors | Epoxy Type NKI Noise Immune
Thermometrics Epoxy-Coated Type NKI of Noise Immune Thermistors are newly developed, consisting of a noise immune NTC thermistor with an integrated radio frequency (RF) decoupling function, providing protection from electromagnetic interference (EMI) at the component level over a wide frequency range.
Read More
Improv­ing Your World
Amphenol Advanced Sensors is a leading innovator in advanced sensing technologies and innovative embedded measurement solutions customized for regulatory and industry driven applications, creating value by providing critical information for real-time decisions.
Product Spotlights
NPC-300 | Disposable Medical Pressure Sensor
The NovaSensor NPC-300 is a Disposable Medical Pressure Sensor specifically designed for use in disposable medical applications. The device is calibrated and thermally compensated with a digital I2C output incorporating a signal conditioning integrated circuit.
Read More >
Infusion Pump Pressure Sensors | By NovaSensor
Infusion pumps are used to deliver critical fluids, such as medication and nutrients, to a patient's body. Pressure sensors are often used to monitor backpressure to ensure that the pump is functioning properly to sustain a controlled flow or dosage of fluids to the patient, as well as to detect occlusion in the line.
Read More >