Integrated Busbar Temperature Sensor
The integrated busbar temperature sensor is used in Battery Electric Vehicles (BEV), Plug-in Hybrid (PHEV), and Hybrid Electric Vehicles (HEV) power battery packs to monitor the temperature of the battery cell. The EV Battery Management System (BMS) uses the sensor's output to monitor and control the battery's State of Function (SOF), which is critical to the EV battery's thermal management and State of Health (SOH).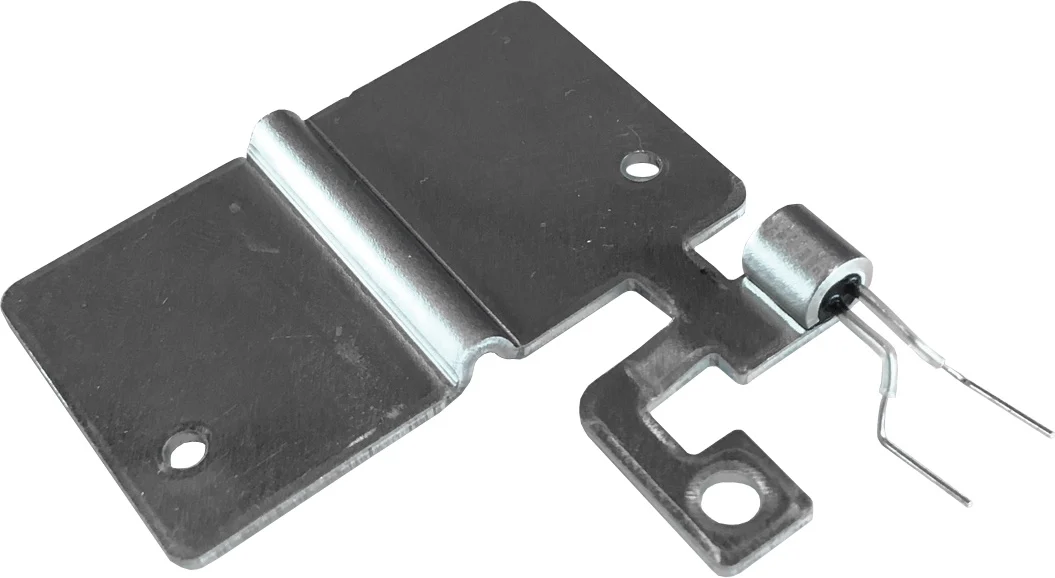 Features
Operating Temperature Range: -40°C ~ 125°C

Resistance (R) @ 25°C: 10KΩ±1.46% of R

Beta (25/85): 3977K±1.0%

Field-proven bus-bar integrated design - No welding process, more reliable connection to the

busbar

Designed for compact space applications

Designed for press-fit and laser welding electrical connection to BMS, for the voltage sensor

Fast Response Time: T63 < 5.5 seconds (25°C~85°C in water)

Compliance with RoHS, VW91101, GB/T30512

Alternate RvT curves available upon request
Applications
BEV/PHEV/HEV – Power battery packs of passenger and commercial vehicles
Energy storage battery packs
Ordering information
Amphenol electric vehicle sensors can be custom designed to meet the exact specifications and demands of application.
Speak with one of our engineers today about your sensor technology needs.
Take This Page With You
Download a PDF of this product's information. Fill out the form below: