NovaSensor P1301
---
Low Pressure Sensor Die
NovaSensor P1301 Low Pressure Die is a piezoresistive sensing element measuring 2.7mm x3.2mm (0.11in x 0.13in). When excited with constant voltage or constant current, it produces a milliVolt output proportional to input pressure. Manufactured with NovaSensor SenStable® process, P1301 die provides excellent long term stability and repeatability. The die can be used in differential and gauge pressure sensors.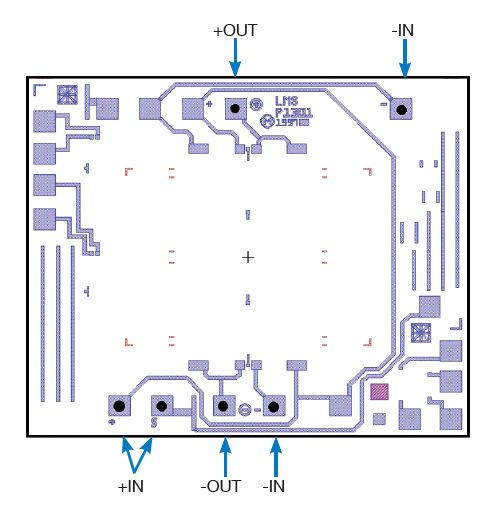 Process control systems
Pneumatic controls
Biomedical instruments
Hydraulic systems
High reliability
Available Versions: Differential / Gauge
Standard Pressure Ranges: 1 psi (6.9 kPa), 2.5psi (17.2kPa), 5psi (34.5kPa)
Nonlinearity: < 0.25%, <0.5% FSO
Overpressure Limit: 15psi
Parameter
Value
Units
Notes
Pressure Range
1
psi
6.9kPa
2.5
psi
17.2kPa
5
psi
34.5kPa
Electrical @ 25°C (72°F) unless noted
Excitation
1.5
mA
10VDC Maximum
Input Impedance
5000±20%
W
Output Impedance
5000±20%
W
Environmental
Operating Temperature Range
-40 to 125
°C
(-40°C to 257°F)
Storage (undiced) Temperature Range
-55 to 150
°C
(-55°C to 302°F)
Mechanical
Weight
0.04
g
(0.00008 lb)
Media Compatibility
Clean dry air, non- corrosive gases
Performance Parameters

(5)
Value (6)
Units
Notes
Zero Offset
±75
mV
1
Full Scale Output (FSO)
80 to 120
mv
1psi
Full Scale Output (FSO)
140 to 300
mv
2.5,5psi
Linearity (5psi)
±0.25
%FSO
2
Linearity (1,2.5psi)
±0.5
%FSO
2
Pressure Hysteresis
±0.1
%FSO
Temperature Coefficient of Zero
±30
µV/V/°C
3
Temperature Coefficient of Resistance
0.36
%/°C
3
Temperature Coefficient of Sensitivity
-0.21
%FSO/°C
3
Thermal Hysteresis of Zero
0.25
%FSO
3,7

0 KPaG for differential or gage sensors.
Best fit straight line.
Typical value between 0°C and 70°C (32°F and 158°F).
Typical value over one year.
All values measured at 25°C (77°F) and 1mA excitation, unless otherwise noted.
51445 TCS -.25% FSO / °C.
0.5% FSO for 1psi range.
Part Number
Description
51626
1 psi D/G, 63 mil glass
51315
2.5 psi D/G, 63 mil glass
51446
2.5 psi D/G, 93 mil glass
51316
5 psi D/G, 63 mil glass
51447
5 psi D/G, 93 mil glass
Minimum Release Quantity: Approximately 400 die (1 wafer)