Telaire T2076NG
---
Calibration Kit
Telaire T2076NG Calibration Kit includes all components necessary to allow for simple and quick calibration of specific Telaire sensor models. For use with Vaporstat 9002.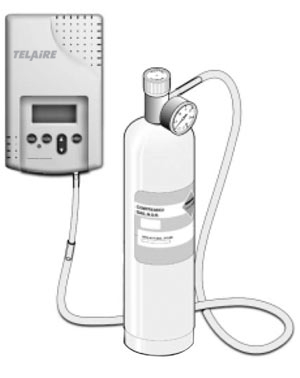 Using the Telaire Calibration Kits, the calibration process is simple and can be done in just a few minutes. Each CO2 model has a calibration process similar to the following:
Connect the tubing assembly to the sensor and connect the regulator to the gas bottle.
Initiate the calibration process by using the sensor buttons and display.
The process is automatically run by the sensor and will signal upon completion.
Last, disconnect the tubing and gas regulator.
T2076NG Calibration Kit
Components:

Instructions
Tubing assembly
Gas regulator with gauage
Carrying case
Flow meter

For Use With: