Thermometrics Sensor Assemblies
---
BAF147 Water Detection Sensor
According to sharp growth of Electrical Vehicles (EV), many OEMs are using cooling systems for their battery pack systems. However, if an instance of water leakage were to occur in Li-ion battery packs, it would create dangerous conditions.
Thermometrics Water Detection Sensor detects moisture leakage via a change in resistance value of the sensor and feeds a signal to the Battery Management System (BMS) to warn the driver.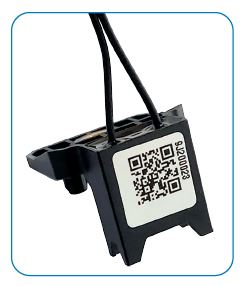 Battery pack water detection
Overflow of water/fluid
Leak detection from a burst pipe
Level detection on tank fill applications
Condensate overflow sensor for HVAC applications
Sump pumps
510kΩ ± 3%
Operating Temperature Range: -40°C to 85°C
Easy to install
RoHS Compliance (Directive 2011/65/EU)
Parameter
Min
Typ
Max
Unit
Condition
Operating Temperature
-40
85
°C
Resistor in Sensor
494.7
510
525.3
kΩ
1/4 Watt
Rater Power
5V DC
Voltage
Recommended
Pull-up Resistor
100
kΩ
Recommended
RoHS
Directive 2011/65/EU
For full specifications, including reliability parameters, materials, dimensions, etc., please see product datasheet.
BAF147B001
BAF147B002-00A0