Thermometrics NTC Thermistors
---
Harsh Environment CR1
Thermometrics Type CR1 NTC Chip Thermistors consist of NK Type NTC Thermistors, which have Tin (Sn) coated Alloy 52 leads, with a high performance acid and moisture resistant coating. They are ideal for harsh environment applications and high volume assembly.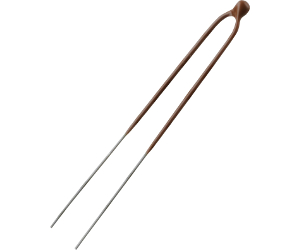 Automotive
HVAC
Battery
White goods
Marine
Aerospace
Military
Industrial
Healthcare
AEC Q200 Rev D Qualified (Material Types: 1, 4A, 9A)
Performance up to 190°C with excellent stability
Small body diameter
Fast response - Lead Material: Alloy 52 NiFe
High thermal shock resistance
Water immersion, silver migration resistance
Flexible – coated leads can be formed
Insulation resistance to 1kV d.c.
Designed for accurate temperature measurement, control and compensation
Tight tolerances on resistance and B value
Available on bandolier to IEC 286-2 RoHS 2011/65/EU / REACH compliant
Minimum Operating Temperature:
-40°C
Performance Up To:
190°C
Thermal Time Constant:
15s (cooling)
2.4s (ambient change)
Dissipation Factor:
2.2 mW/K
Mass:
0.18 g
Packing:
1000/box
2000/reel
NKA Standard Range Resistance Values
R25
Ω

Material
System

B Value
25/85°C
K
Max
Operating
Temp °C (°F)
Code
R25°C±1%
Code
R25°C±2%
Code
R25°C±3%
Code
R25°C±5%
Code
R25°C±10%
5000
4A
3436 ±1%
170 (338)
NKA502C4A*1C
NKA502C4A*2C
NKA502C4A*3C
NKA502C4A*5C
NKA502C4A*10C
10000
4A
3436 ±1%
170 (338)
NKA103C4A*1C
NKA103C4A*2C
NKA103C4A*3C
NKA103C4A*5C
NKA103C4A*10C
2000
9A
3535 ±1%
170 (338)
NKA202C9A*1C
NKA202C9A*2C
NKA202C9A*3C
NKA202C9A*5C
NKA202C9A*10C
2700
1
3977 ±0.75%
170 (338)
NKA272C1*1C
NKA272C1*2C
NKA272C1*3C
NKA272C1*5C
NKA272C1*10C
5000
1
3977 ±0.75%
170 (338)
NKA502C1*1C
NKA502C1*2C
NKA502C1*3C
NKA502C1*5C
NKA502C1*10C
10000
1
3977 ±0.75%
170 (338)
NKA103C1*1C
NKA103C1*2C
NKA103C1*3C
NKA103C1*5C
NKA103C1*10C
*Other resistance values available upon request. Contact Amphenol for details.