Telaire T6793 Series
---
CO

2 Sensor Modules
Telaire T6793 CO2 Sensor Module is ideal for applications where CO2 levels need to be measured and controlled for indoor air quality and energy saving applications, such as demand control ventilation. All units are factory calibrated to measure CO2 concentration levels up to 5000 ppm.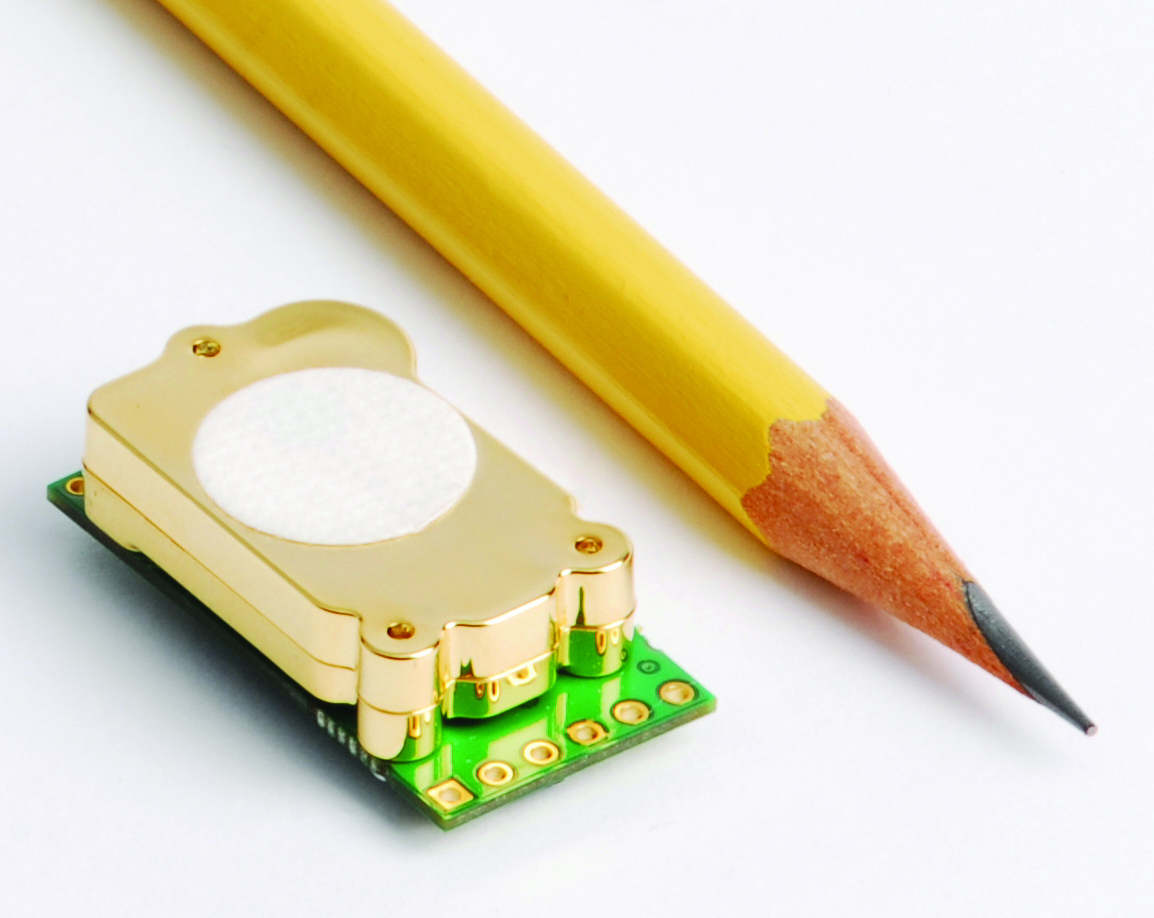 CO

2 HVAC transmitters
Air to Air Heat Exchangers
Air conditioners
Handheld meters
An affordable gas sensing solution for OEMs
Eliminates the need for calibration in most applications with Telaire's patented ABC LogicTM

software.
A reliable sensor design based on 20 years of engineering and manufacturing expertise
Flexible CO2 sensor platform designed to interact with other microprocessor devices
Compact design and versatile interface options for simple product integration
Method
Non Dispersive Infrared (NDIR), gold plated optics, diffusion sampling (with Telaire's Patented ABC Logic Self Calibrated Algorithm)
Measurement Range
0 to 5000 ppm
Dimensions
1.18 in X 0.787 in X 0.34 in (30 mm X 15.6 mm X 8.6 mm)
Accuracy*
400-5000 ppm ± 45 ppm + 3% of reading
Temperature Dependence
5 ppm per °C or 0.5% of the reading per °C,whichever is greater
Stability
< 2% of FS over life of sensor (15 years typical)
Pressure Dependence
0.13% of reading per mm Hg
Calibration Interval
Not required
Response Time
< 3 minutes for 90% step change typical
Signal Update
Every 5 seconds
Warm Up Time

< 2 minutes (operational)
10 minutes (maximum accuracy)

Operating Conditions

14°F to 140°F (-10°C to 60°C)
0 to 95% RH, non-condensing

Storage Conditions
-22°F to 158°F (-30°C to 70°C)

Tolerance based on span gas of ±2%, which adds to the uncertainty, tested at Standard Ambient Temperature and Pressure (SATP).
Subjecting sensors to environments less than 400 ppm for more than 15 minutes may affect accuracy due to ABC Logic algorithm.
Please call for detailed product specifications.
Based on nominal 5VDC input voltage. For best performance, DC supply should be a regulated, low noise power source.
The module may exhibit a tolerance addition of ±60ppm when first installed.