Pressure Sensors for Hemodialysis Equipment
---
Your kidneys play an important role in maintaining the health of your body, including maintaining equilibrium of water and minerals, excreting some acidic end-products, and producing vital fluids. When a person experiences kidney failure, they must rely on a dialysis machine to serve as their kidneys and perform these essential functions.
For a medical device as essential as a dialysis machine, only the highest quality components will do.
Equipped with the technical knowledge, advanced design expertise, and in-house wafer fabrication capabilities, the NovaSensor pressure sensor product line includes state-of-the-art, high performance and cost effective sensor solutions known for their accuracy, reliability and size. Our Microelectromechanical Systems (MEMS) piezoresistive sensors are mounted into application-specific packaging to address even the most challenging medical requirements.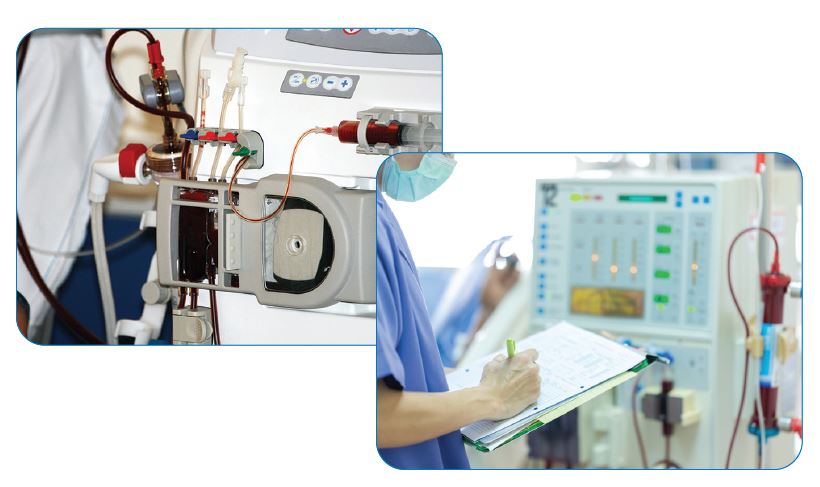 Pressure Sensor Solutions
NPC-100

/

NPC-120
NPI-12
NPP-301

Solid state, high reliability
Media compatibility
Factory-filled with dielectric gel
Fully tested and temperature-compensated
Low cost disposable design

Solid state, high reliability
Standard TO-8 package
Pressure Range: 2psi to 5,000psi
Absolute, gauge or differential
Low cost media Isolation

High accuracy and reliability
Pressure Ranges: 100, 200, 700 kPA
Wide operating temperature range (-40°C to 125°C)
Small size, low cost solution
Low power requirements
Amphenol Advanced Sensors is a leading innovator in advanced sensing technologies and embedded measurement solutions customized for a wide range of applications to provide critical information for real time decisions. We offer industry-leading application expertise, rapid customization and world-class manufacturing capability to deliver the greatest value to our customers.
Related Links: