P162, P330, and P24120 Catheter Pressure Sensor Dies
For more than 25 years NovaSensor has proudly supplied micro pressure MEMS die for the catheter and medical market.
Our micro die family comprises the P162, P330 and P24120 MEMS pressure sensor dies. All pressure sensor dies are designed with our SenStable® technology, which features high Sensitivity while still affording "Best-in-Class" Stability and Reliability.
The larger P162 can be used in most micro die catheter systems. Additionally, the much smaller P330 and P24120 die affords an even smaller profile and lower power requirements and is intended for all catheter and FFR based solutions.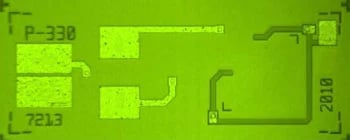 Amphenol Advanced Sensors is a leading innovator in advanced sensing technologies and embedded measurement solutions customized for a wide range of applications, including catheter-based measure-ments in medical field, creating value by providing critical information for real time data-driven decisions. We offer industry leading domain expertise, rapid customization, world-class manufacturing capability and lasting customer relationships to deliver the greatest value products to our customers.

Product information ORdering
Amphenol medical sensors can be custom designed to meet the exact specifications and demands of application. Speak with one of our engineers today about your sensor technology needs:
Take This Page With You
Download a PDF of this product's information. Fill out the form below: