Pool & Spa Sensing Solutions
---
Reliable and accurate temperature sensing measurement is critical to efficient operation of the heating and filtration systems associated with pools and spas.
From Amphenol Advanced Sensors, Thermometrics provides an array of sensing products for swimming pool and spa applications. All of which include our world-renowned NTC Thermistors, providing high accuracy and stability, setting the performance standard in the industry.
Amphenol Advanced Sensors also offers a large portfolio of custom technology capabilities to fit your specific requirements.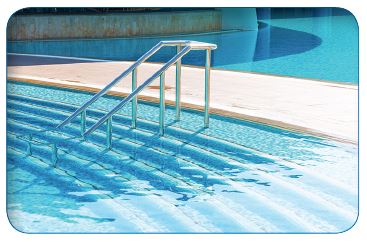 Standard Product Offerings

Clip-On Pipe Temperature Sensor

Fitted with spring metal clipfor easy attachment to pipescarrying pool/spa water from the heater.

Shown on right: Type JW/JC

Interlaced into the motor windings, provides temperature feedback on the operating condition of an electric motor.

Shown on right: A-1737

IP68 Waterproof Temperature Sensor

IP68 Ingress Protection. Sensor tip and extension cable molded together as one unit.

Shown on right: Type JIC

Threaded Temperature Sensors

Direct immersion into water flow. Splash-proof and sealed connector options.

Inline Flow-Through Temperature Sensor

Monitors temperature of fluid passing through via inline installation. Multiple tube sizes available.

Shown on right: GE-2102/GE-1935/GE-2103

Self-Adhering Temperature Sensor

Temperature sensor on pressure-sensitive adhesive tape. For placement on external wall of water tank or boiler reservoir.

Shown on right: JS4298

Combination Pressure & Temperature Sensor

Provides separate analog outputs for pressure and temperature. Designed for gas and fluid applications.

Shown on right: GE-2098

Thin-Film Flexible Surface Temperature Sensor

Surface temperature measurement. Will conform to contour, which is ideal for tight locations.

Shown on right: Type FL